Fan Heater - 2.8kw - 240v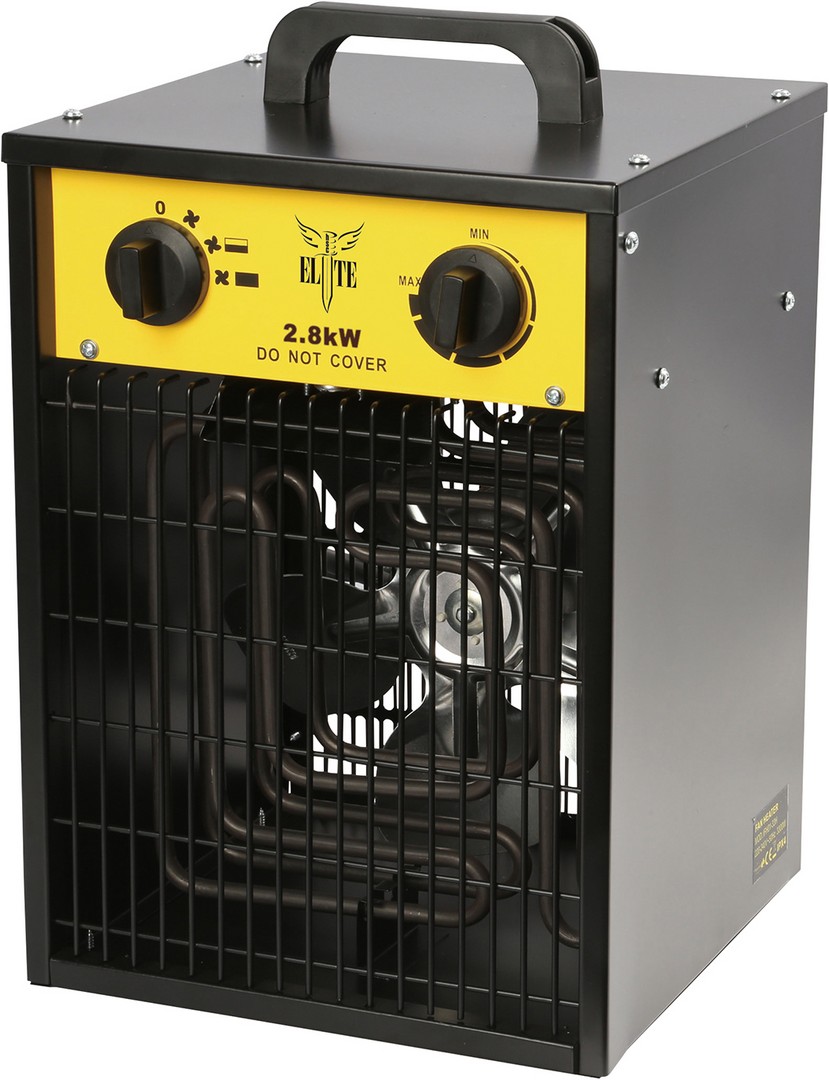 Fan Heater - 2.8kw - 240v
Product Code: 20/0100-h
Elite EHFH240 2.8kw 240v fan heater is a small but powerful boasting an incredible 2.8Kw output and has 3 control settings which means that during the summer months, this Fan Heater can be put on fan only to keep you cool on site.
---
Features and Benefits
Quiet running, All steel construction. Ideal for temporary heating.
Specifications
| | |
| --- | --- |
| Air Displacement | 510m/h |
| Dimensions | 295x295x435mm |
| Heat Output | 2.8kw (9,554 BTU) |
| Product Model | EHFH240 |
| Voltage: V | 240v |
| Weight | 5kg |
Product Comparison
| Product Name | Heat Output | Height | Length | Portable Transformer | Product Model | Voltage: V | Weight | Width | Fuel Type | Heat Output: BTU\Hr | Height: mm | Length: mm | Plug Type: AMP | Product Brand | Weight: Kg | Width: mm | Air Displacement | Dimensions | Price |
| --- | --- | --- | --- | --- | --- | --- | --- | --- | --- | --- | --- | --- | --- | --- | --- | --- | --- | --- | --- |
| Convector Heater 2kw | 2kw (6,824 BTU) | 130mm | 420mm | 3kw | HN20/2 | 240v | 3kg | 610mm | N/A | N/A | N/A | N/A | N/A | N/A | N/A | N/A | N/A | N/A | |
| Elite EHFH 2.8Kw Fan Heater 110v | N/A | N/A | N/A | N/A | EHFH110 | 110 | N/A | N/A | Electric | 9554 | 430 | 300 | 32 | Elite | 5 | 300 | N/A | N/A | |
| Fan Heater - 2.8kw - 240v | 2.8kw (9,554 BTU) | N/A | N/A | N/A | EHFH240 | 240v | 5kg | N/A | N/A | N/A | N/A | N/A | N/A | N/A | N/A | N/A | 510m/h | 295x295x435mm | |