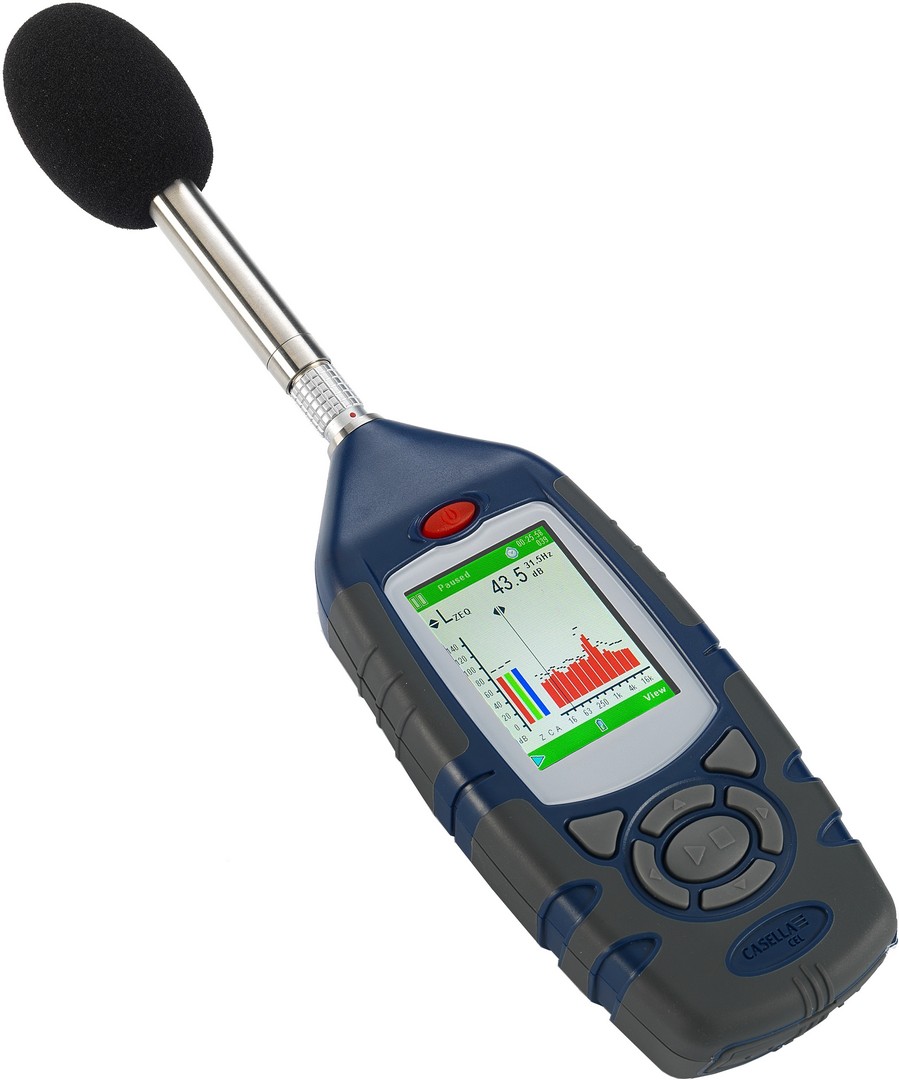 Sound Meter Class 1
Product Code: 24/0122-h
Suitable for environmental noise measurement, including bs4142 surveys. With its class 1 performance, removable microphone stem, data storage and automatic timing functions, it meets most environmental applications.
---
Features and Benefits
The ability to measure down to 21dB(A) makes it suitable for locations with low ambient noise levels. It can be set to make such measurements, automatically restarting and storing parameters such as LAeq, L90, Lmax and many others. It also stores the Leq every second, giving a graph of the noise level over time for further reporting and analysis.
Specifications
| | |
| --- | --- |
| Battery Life | Typically 15 Hours |
| Battery Type | 4 x 1.5v AA |
| Data Transfer Method | Serial Interface |
| Digital | Yes |
| Hand Held | Yes |
| Information Display | LCD |
| Memory | Yes |
| Metering Function | Sound |
| Personal_Environmental PE | E |
| Power Supply | On board battery |
| Product Model | CEL/490.A1/K1 |
| Range | Single 140dB Range |
| Results Output | Real Time Display |
| Tripod Mountable | Yes |
| Visual Indication | Yes |