Radio Detection 10/GCAT4+EN03 Precision Cable Avoidance Tool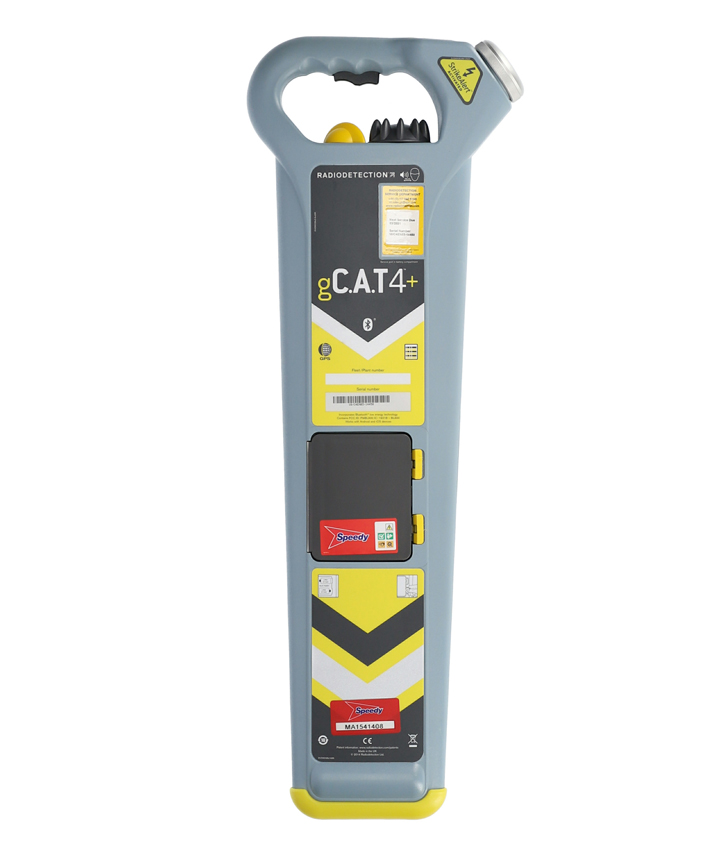 Radio Detection 10/GCAT4+EN03 Precision Cable Avoidance Tool
Product Code: 24/5069-h
Radiodetection's C.AT4 and Genny4 offer a comprehensive range of Cable Avoidance Tools designed to provide operators with locators that are both simple to operate and offer a range of options and features to improve survey speed and accuracy.
---
Features and Benefits
Simultaneous dual frequency helps locating Small Diameter cables. Dynamic Overvoltage Protection enable the locator to operate in electrically noisy areas. Avoidance mode, speeds the survey by searching for Power, Radio and Genny signals simultaneously. As a safety critical tool the CAT4 range also offers a number of features designed to support safe working and help to drive utility strike rates down. StrikeAlert warns of the presence of shallow cables. SWING Waning, for example, warns the user of incorrect usage whilst CALSafe automatically disables the unit on the expiry of the calibration period. Built in Data logging and GPS/GNSS receiver enables usage and location analysis and reporting. Bluetooth Low Energy connectivity to Android and iOS devices. Service Due indicator and CalSafe help preventing usage of the instruments behind the calibration due date. The eCERT online service provides the convenience of being able to extend the validity of the Calibration period for another year in the field.
Specifications
| | |
| --- | --- |
| Avoidance Mode: | Yes |
| Bluetooth | Yes |
| CAL Safe: | Yes |
| Data Acquisition: | Yes |
| Depth | Yes |
| Display | LCD |
| Dynamic Overload Protection: | Yes |
| eCert: | Yes |
| Genny Signal Locate: | Yes |
| Integrated GPS Location | Yes |
| Power Signal Locate: | Yes |
| Product Brand | Radiodetection |
| Product Model | gCAT4+ |
| Radio Signal Locate: | Yes |
| Sensitivity | Manual |
| Service Reminder | Yes |
| Signal Strength Indicator | Yes |
| Small Diameter Locate Frequency: | Yes |
| Strike Alert Function | Yes |
| Swing Warning: | Yes |