Mini Excavator - Utility - 1.5t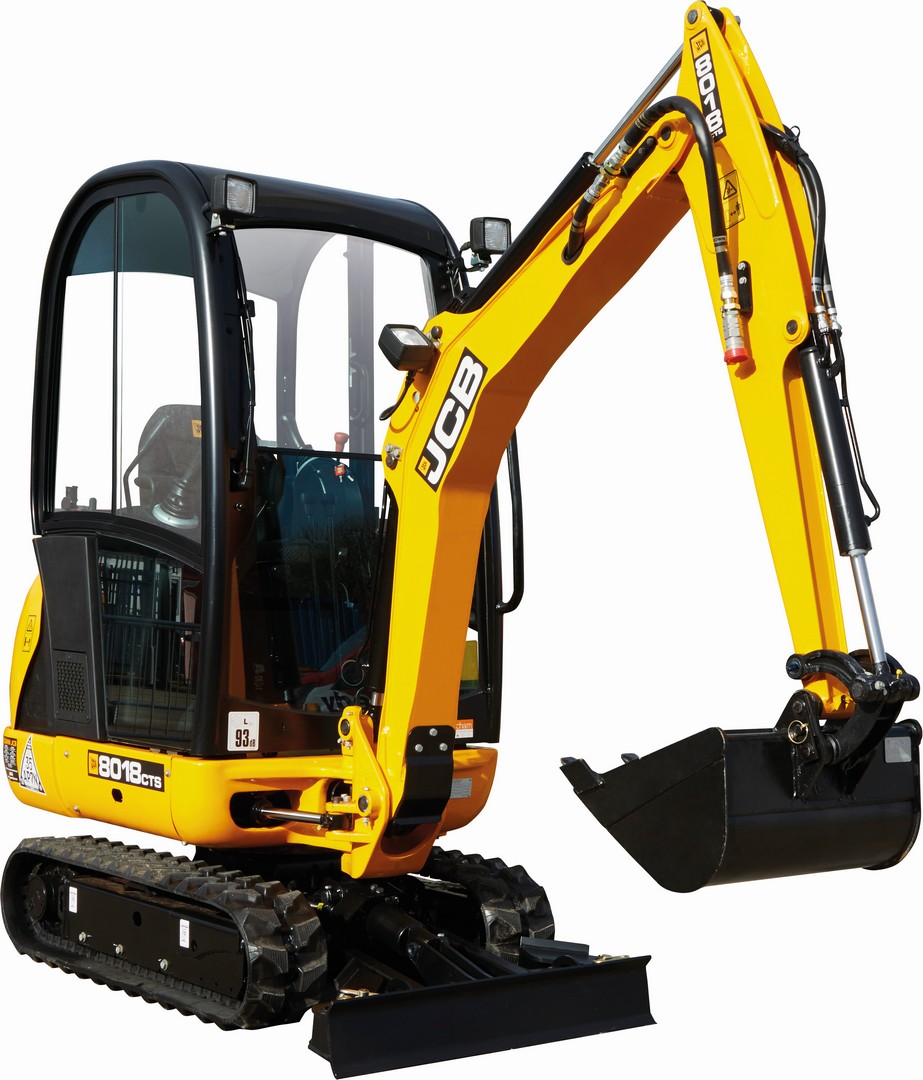 Online Price
Mini Excavator - Utility - 1.5t
Product Code: 27/0176-h
This mini excavator is designed specifically for the utilities market as the dipper-mounted cable protection system reduces the chance of costly and dangerous cable strikes.
Online Price. Log in for bespoke rates. All prices exclusive of VAT.
Features and Benefits
Its compact size and reduced tailswing are perfect for confined areas. The unique cast slew frame is stronger and more robust and the repositioned engine eradicates counterweighting for a lighter machine and the reduced transport weight allows you to easily tow the machine on a plant trailer. The JCB 8018 is fitted with an extending undercarriage as standard and the longer extendable tracks provide real benefits when performing on gradients, over the side or powering a breaker. The JCB 8018 comes with an auto-kickdown two-speed motor as standard.
Specifications
| | |
| --- | --- |
| Boom Swing Left | 55deg |
| Boom Swing Right | 75deg |
| Decibel Reading: dB[A] | Cab External: 93; Cab Internal: 77 |
| Fuel | Diesel |
| Fuel Tank Capacity | 23.5ltr |
| Height | 2.32m |
| Length | 3.35m |
| Max Digging Depth | 2.14m |
| Product Model | JCB8018 |
| Reach | 3.8m |
| Weight | 1.6t |
| Width | 980mm |
Product Comparison
| Product Name | Boom Swing Left | Boom Swing Right | Fuel | Fuel Tank Capacity | Height | Length | Max Digging Depth | Product Model | Reach | Weight | Width | Decibel Reading: dB[A] | Price |
| --- | --- | --- | --- | --- | --- | --- | --- | --- | --- | --- | --- | --- | --- |
| Mini Excavator - 0.8t | 70deg | 70deg | Diesel | 11.5ltr | 2.2m | 2.79m | 1.91m | 8008 | 3.1m | 1.11t | 710mm | N/A | £225.20 / week |
| Mini Excavator - Utility - 1.5t | 55deg | 75deg | Diesel | 23.5ltr | 2.32m | 3.35m | 2.14m | JCB8018 | 3.8m | 1.6t | 980mm | Cab External: 93; Cab Internal: 77 | £260.00 / week |
| 1.5T WITH CANOPY MINI EXCAVATOR | N/A | N/A | N/A | N/A | N/A | N/A | N/A | N/A | N/A | N/A | N/A | N/A | £260.00 / week |