Plate Clamp Universal 2t SWL Plate 0 - 32mm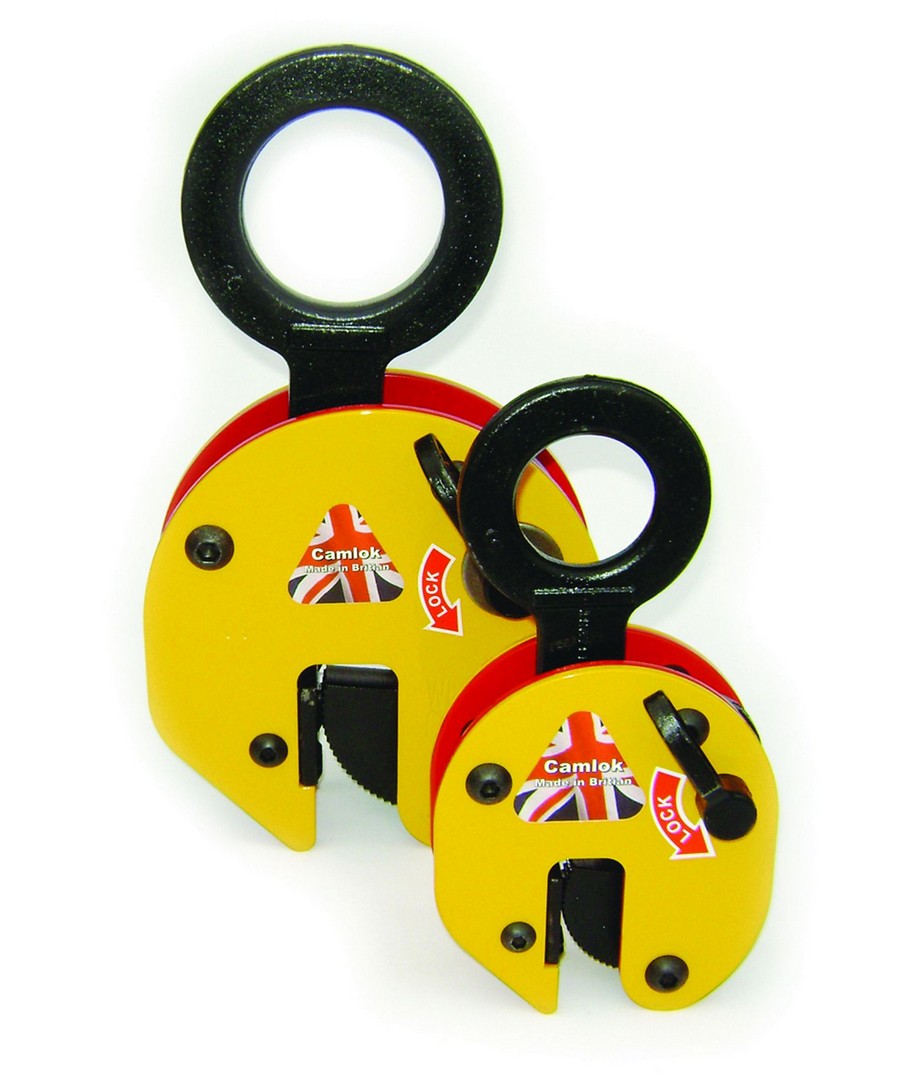 Plate Clamp Universal 2t SWL Plate 0 - 32mm
Product Code: 72/9690-h
Enable plates to be turned over or lifted from the horizontal to a true vertical. Horizontal and Universal Clamps are available with soft jaws for polished metals.
Features and Benefits
The CZ92 Series Universal Clamp has been designed and developed after extensive research and field testing. This non-welded Clamp incorporates many innovative design features. The jaw and pad incorporate a triangular shaped wear indicator. These components should be replaced when serrated teeth wear down flush with wear indicator. The standard Clamp is fitted with a hook ring and a cam operated locking mechanism, however if preferred the hook ring can be replaced with a short length of chain and master link and the cam operated locking mechanism can be replaced with a chain pull mechanism. The pad and jaw are manufactured from high grade heat treated steel and are suitable for all structural steel up to 300 Brinell Surface Hardness.Please contact our Technical Department if the plate to be lifted has a higher surface hardness.
Specifications
| | |
| --- | --- |
| Jaw Width | 0 - 32mm |
| Product Model | 92-2000 |
| Safe Working Load | 2t |
| Type | Universal |