Electric Lift (Power Tower) - 5m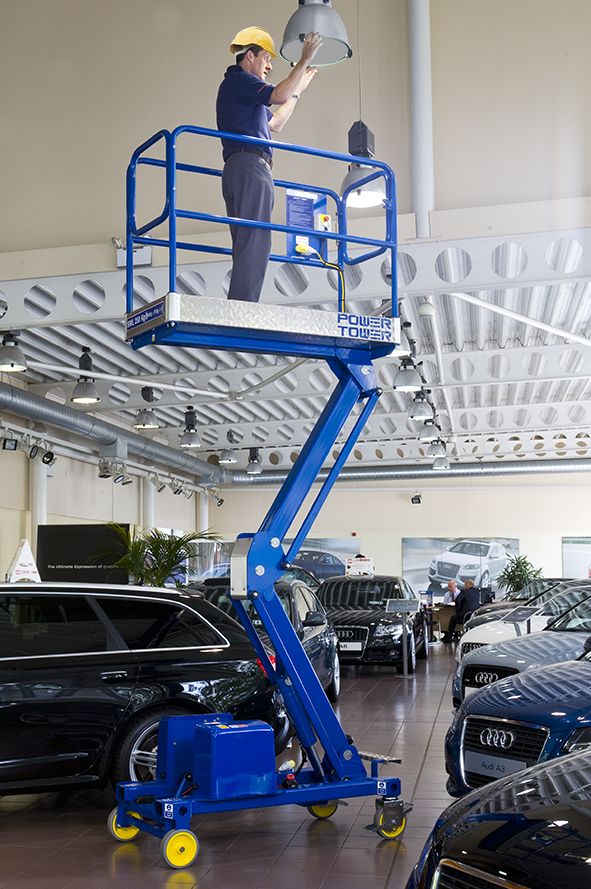 Electric Lift (Power Tower) - 5m
Product Code: 77/5295-h
The Power Tower is a powered scaffold tower specifically designed to make life easy. Simply push into position, step into the platform and press a button to raise the Tower to the required height.
---
Features and Benefits
The Power Tower PTS51 has many inherent built in safety features, including audible ascent and descent, failsafe hydraulic circuit with check valve on lift cylinder, full duplicate emergency controls at ground level and back up emergency controls.
Specifications
| | |
| --- | --- |
| Closed Height | 1.85m |
| Length | 1.5m |
| Max Platform Height | 3.1m |
| Product Model | PTS51 |
| Safe Working Load | 250kg |
| Weight | 312kg |
| Width | 0.78m |
| Working Height | 5.1m |
Product Comparison
| Product Name | Closed Height | Length | Max Platform Height | Product Model | Safe Working Load | Weight | Width | Working Height | Height | Platform Height | Platform Length | Voltage: V | Price |
| --- | --- | --- | --- | --- | --- | --- | --- | --- | --- | --- | --- | --- | --- |
| Electric Lift (Power Tower) - 5m | 1.85m | 1.5m | 3.1m | PTS51 | 250kg | 312kg | 0.78m | 5.1m | N/A | N/A | N/A | N/A | |
| Power Tower Nano - 3.8m | 0.36m | 1.19m | N/A | PT NANO SP | 200kg | 478kg | 0.75m | 4.5m | 1.56m | 2.5m | 730mm | 110v - 240v | |