Rhino TQ3 2.8kW Infrared Heater 110v 14.3kg
---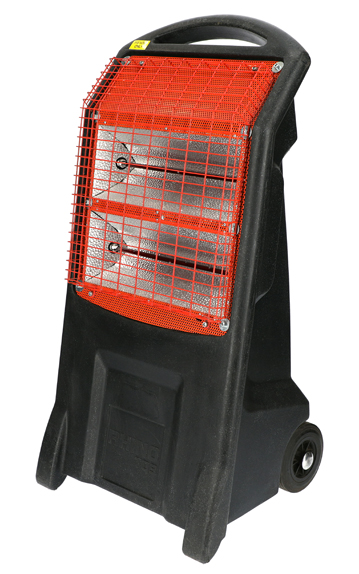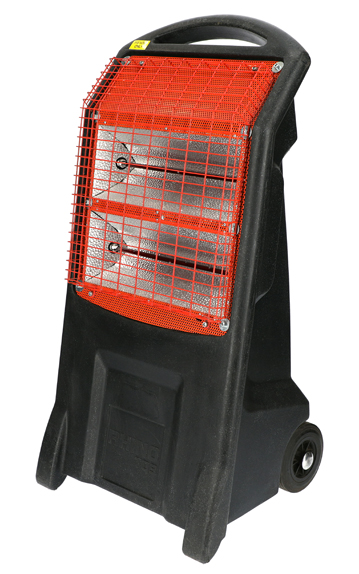 Rhino TQ3 2.8kW Infrared Heater 110v 14.3kg
---
Rhino TQ3 H029300 2.8kW 110v infrared heater, its moulded handle and wheels allow for easy manoeuvrability. Ideally suited for spot heating in construction environments used for drying paintwork and plaster.
4 hour delivery
if ordered by 3pm
Click and collect
from over 200 stores
CHECK AVAILABILITY FOR COLLECTION
Note: changing dates or postcode applies to full order.
Features and Benefits
Twin 1400W infra-red elements
2 Heat settings
Integral wheels for easy mobility
Robust plastic body
Specification and product comparison
---
Depth: mm
460
420
460
560
560
Heat Output: kW
2.8
2.8
2.8
17
17
Height: mm
1,000
1,090
1,000
575
575
IP Rating [Plug]
IP44
IP44
IP44
IP20
IP44
Lamp Watts: W
2 x 1,400
2 x 1,400
2 x 1,400
--
--
No. of Heat Settings
2
2
2
--
--
Plug Type: Amps
32
32
16
13
16
Product Brand
Rhino
Elite
Rhino
Master
Master
Product Model
TQ3 H029300
EH110MK3
TQ3 H029400
DC61
XL61
Voltage: V
110
110
240
240
110
Weight: kg
14.3
21
14.3
21
21
Width: mm
500
615
800
345
345
IP Rating
--
IP20
IP20
IP20
IP20
Battery Capacity: Ah
--
--
--
6
--
Battery Charge Time: Hrs
--
--
--
1
--
Battery Run Time: Hrs
--
--
--
4
--
Battery Type
--
--
--
Li-ion
--
Battery Voltage: V
--
--
--
14
--
Fuel Tank Capacity: Ltrs
--
--
--
11
11
Fuel Type
--
--
--
Diesel
Diesel
Running Time: Hrs
--
--
--
--
7