Hilta TW0002 Pressure Washer Diesel 127kg
---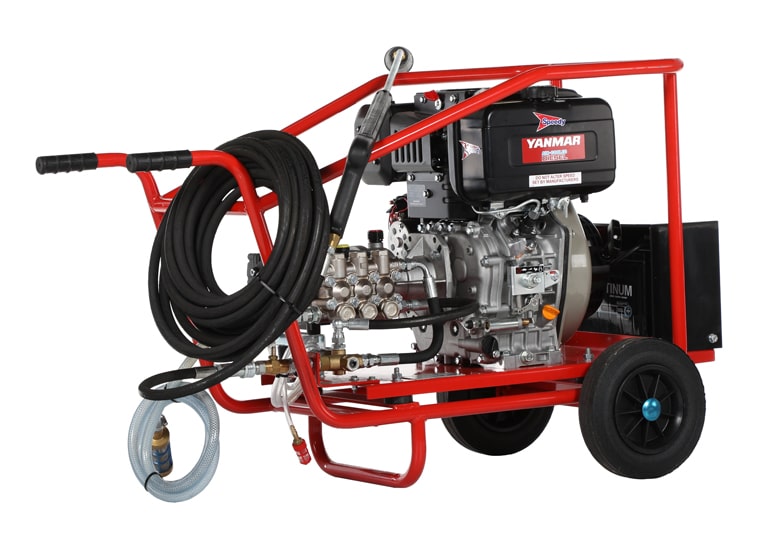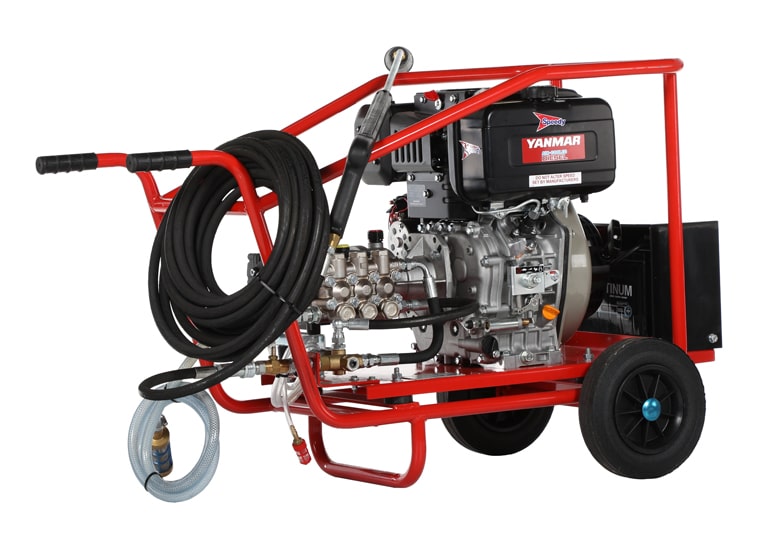 Hilta TW0002 Pressure Washer Diesel 127kg
---
The Hilta TW0002 heavy duty high performance diesel pressure washer is fitted with a 12m high pressure hose, lance and gun and can be used in conjunction with cleaning chemicals. ideal for construction and building site use and general cleaning.
4 hour delivery
if ordered by 3pm
Click and collect
from over 200 stores
CHECK AVAILABILITY FOR COLLECTION
Note: changing dates or postcode applies to full order.
Features and Benefits
Close coupled pump and motor
Heavy duty two wheel chassis
Specification and product comparison
---
Engine Power: kW
7.4
6.7
--
4
4.8
--
4.8
Engine Type
Yanmar L100N
Honda GX200
--
Honda GX160
Honda GX200 (Gas)
Honda GX160
Honda GX200 (Gas)
Fuel Tank Capacity: Ltrs
5.4
6
--
3.6
--
--
--
Fuel Type
Diesel
Petrol
--
Petrol
Propane
Petrol
Propane
Height: mm
905
950
925
430
940
1,150
870
Length: mm
1,215
830
360
570
1,440
1,350
1,170
Max. Pressure: PSI
3,000
2,000
1,523
2,320
2,000
1,500
2,200
Product Brand
Hilta
Hilta
Kärcher
Kärcher
Demon
Western Global
Demon
Product Model
TW0002
TWPT2000/HR
Xpert One (HD 7125)
HD 728 B Cage
P2
PT105-P100HW
P2
Sound Pressure Level: dB[A] @ 7m
82
--
--
--
--
--
--
Water Flow: L\min
15
15
6.7
10.8
13
12
13
Weight: kg
127
44
25
35.5
58
100
82
Width: mm
530
540
375
434
550
760
660
Vibration Reading [HAVs]: m\s²
--
2.5
2.7
2.5
--
--
2.5
Input Power: W
--
--
1,400
--
--
--
--
IP Rating
--
--
IPX5
--
--
--
--
IP Rating [Plug]
--
--
IP44
--
--
--
--
Plug Type: Amps
--
--
16
--
--
--
--
Sound Power Level: Lw dB[A]
--
--
90
100
--
--
83
Sound Pressure Level: dB[A]
--
--
74
85
--
--
--
Voltage: V
--
--
110
--
--
--
--
Water Tank Capacity: Ltrs
--
--
--
--
--
105
150