Pramac E3200 2.9kVA Portable Generator Petrol 240v 38kg
---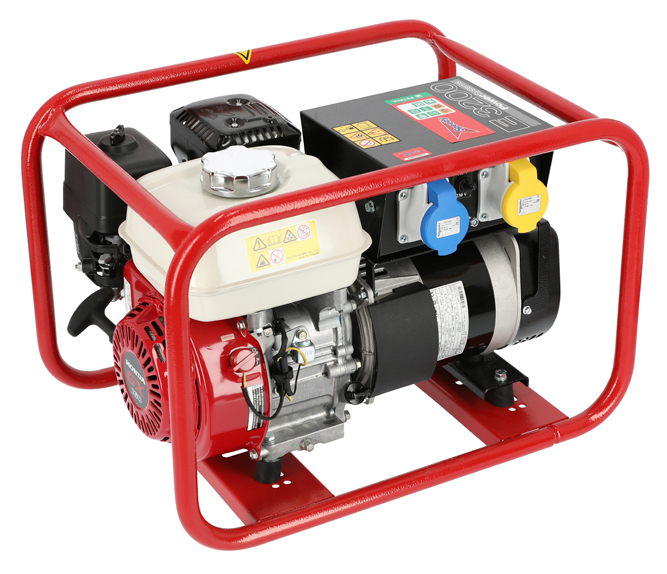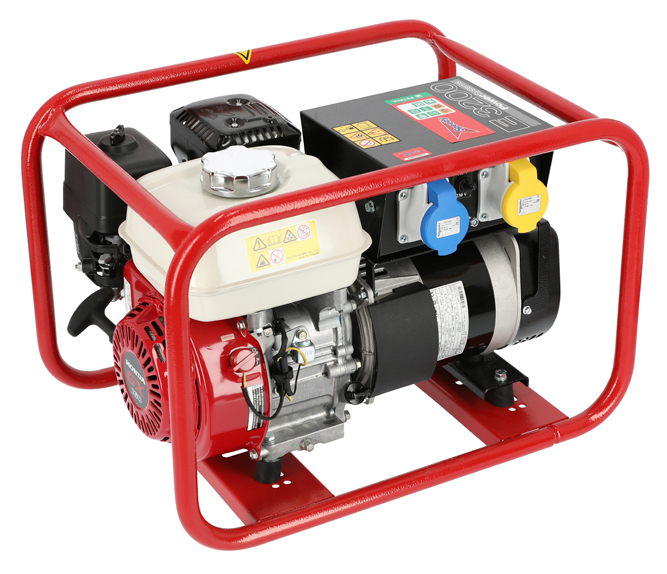 Pramac E3200 2.9kVA Portable Generator Petrol 240v 38kg
---
Pramac E3200 2.9kVA single voltage generator is designed as a portable electrical power source . Ideally suited for tradesman, building and construction environments.
4 hour delivery
if ordered by 3pm
Click and collect
from over 200 stores
CHECK AVAILABILITY FOR COLLECTION
Note: changing dates or postcode applies to full order.
Features and Benefits
Tubular steel opened frame
Recoil starting systems
Thermal protection
Specification and product comparison
---
Engine Type
Honda GX160
--
--
--
--
Fuel Consumption 100% load [L per hr at 50Hz]
1.17
--
--
--
--
Fuel Consumption 75% load [L per hr at 50Hz]
0.88
--
--
--
--
Fuel Tank Capacity: Ltrs
3.1
3.1
3.1
5.3
3.1
Fuel Type
Petrol
Petrol
Petrol
Petrol
Petrol
Height: mm
400
455
415
540
415
Length: mm
640
625
610
690
610
Max. No Load Speed: RPM
3,000
3,000
3,000
3,000
3,000
No. of Outlets
2 x 240v 16a
1 x 16 (110), 1 x 16 (240)
1 x 16 (110), 1 x 32 (110), 2 x 16 (240)
1 x 16 (110), 1 x 32 (110) , 2 x 16 (240)
2 x 16 (110), 1 x 32 (110)
Output Power: kVA
2.9, [2.5 Continuous]
2.9, [2.5 Continuous]
3.4
5
3.4
Phase
1
1
1
1
1
Product Brand
Pramac
Pramac
Stephill
Stephill
Stephill
Product Model
E3200
E3250
3400HM4S
5000HMS
SE3400EC
Sound Power Level: Lw dB[A]
94
94
96
97
96
Sound Pressure Level: dB[A] @ 7m
66
--
--
--
--
Starting System:
Recoil
Recoil
Recoil
Recoil
Recoil
Voltage: V
240
110 / 240
110 / 240
110 / 240
110
Weight: kg
38
38
42
59
42
Width: mm
458
--
420
--
420
Engine:
--
Honda GX160
Honda GX200
Honda GX270
Honda GX200
Sound Pressure Level: dB[A]
--
66
71
72
71 @7m