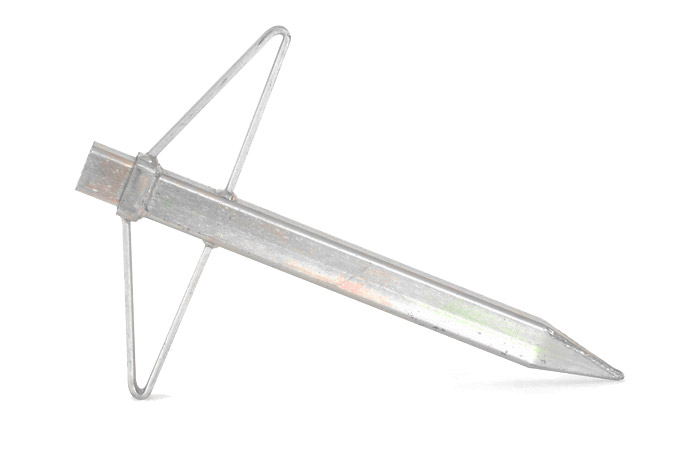 Online Price
Linklite Ground Spike
Product Code: 22/0110-h
Fix your light mast in place with our puporse built ground spike - ideal for those environments where lay flat baskets may be unsuitable. A great alternative to using the steel Mast Basket, our Ground Spikes can be driven directly into the earth to provide support for the Aluminium Mast.
Online Price. Log in for bespoke rates. All prices exclusive of VAT.
Features and Benefits
Ground spike for securing link light frame into the ground along trackside/roadside lighting applications.
Specifications
| | |
| --- | --- |
| Height | 495mm |
| Length | 335mm |
| Product Model | Elite |
| Weight | 2kg |
| Width | 40mm |