Beam Clamp - Adjustable - 10t SWL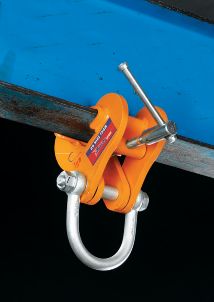 Online Price
Beam Clamp - Adjustable - 10t SWL
Product Code: 70/5420-h
Versatile in application and may be used for lifting, pulling, or as an anchor point.
£24.30

£32.40

£40.50

£8.10

Online Price. Log in for bespoke rates. All prices exclusive of VAT.
Features and Benefits
Suitable for attachment to steel beams as a semi permanent lifting point. The beam clamp is fitted with a screw spindle which allows easy adjustment and high clamping force to the various flange sizes within its capacity. Low headroom because of the built in suspension bar.
Specifications
| | |
| --- | --- |
| Beam Width | 203-457mm |
| Product Model | TIGER |
| Safe Working Load | 10t |
| Weight | 17.2kg |