Stair Climber - Powered 310kg SWL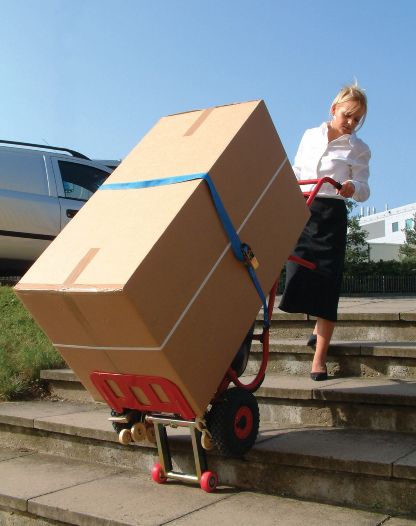 Stair Climber - Powered 310kg SWL
Product Code: 71/6010-h
An ideal stair climber for awkward and heavy loads, such as game machines, photocopiers, office furniture, vending machines and other heavy loads. Comes with an automatic braking system. The mtk has an inbuilt toe plate or there are optional larger toe plate attachments available on our accessories list. The folding handle allows for easy support and control of a heavy load on the stairs.
---
Features and Benefits
Up to 310kg easily, safely and quickly (8-18 steps per minute). Over almost all kinds of stairs (even winding stairs) Able to move the load comfortably and smoothly (due to pneumatic tyres) on level ground.
Specifications
| | |
| --- | --- |
| Height | 1.62m |
| Safe Working Load | 310kg |
| Weight | 35kg |
| Weight inc battery | 40kg |
| Wheels | 260 x 85 ball bearings |
| Width | 380mm |