Kerb / Stone Layer - Alvac Handy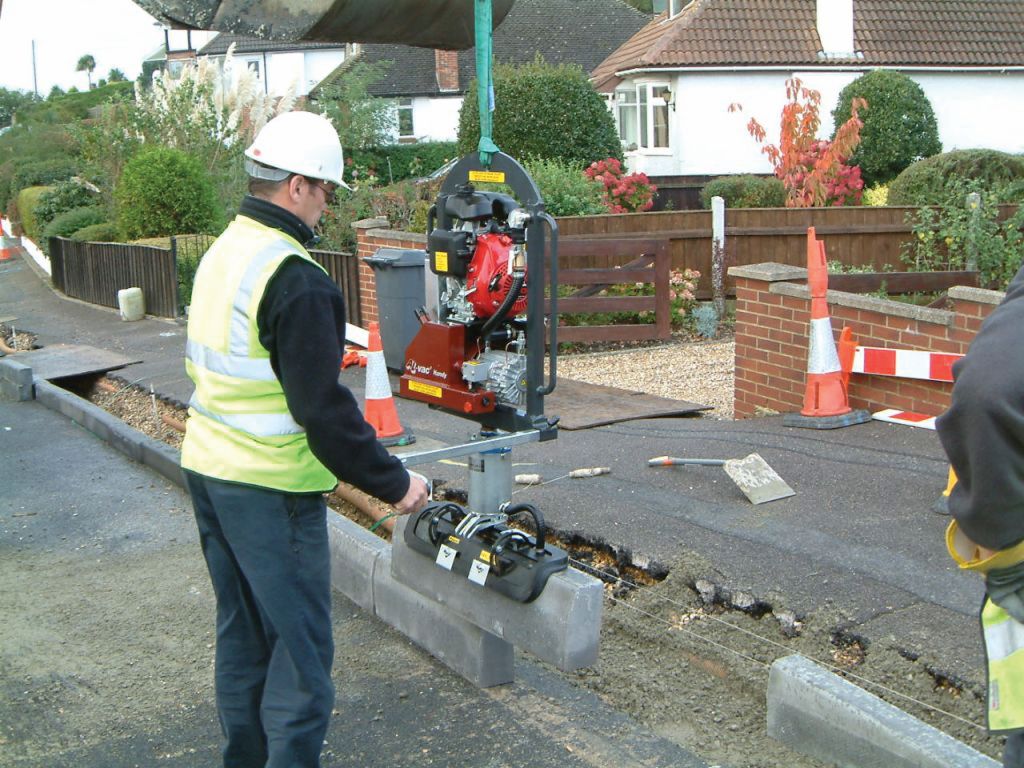 Kerb / Stone Layer - Alvac Handy
Product Code: 73/6000-h
A versatile vacuum lifter available with assorted attachments to suit a variety of kerbs/stones. The al - vac® handy is a petrol powered vacuum lifter with a maximum load capacity of 1000 kg. The handy is designed to be suspended from the bucket linkage of a suitable sized excavator or boom crane. Fast and precise pick-up and laying of kerb stones, tiles, concrete elements, steel plates etc. No need for hydraulics or electrical connections. Easy mounting with strap or chain.
---
Features and Benefits
The machine can be supplied with a wide range of  quickly interchangeable vacuum heads to suit kerb stones, slabs, different concrete and granite products as well as steel plates.
Specifications
| | |
| --- | --- |
| Weight | 75kg |
| Safe Working Load | 1t |
| Model | HANDY |
| Height | 1m |
| Width | 0.85m |
| Power Rating | 3.0HP |
| Length | 0.33m |