Hilta TWPT2000 HR Pressure Washer Petrol 44kg
---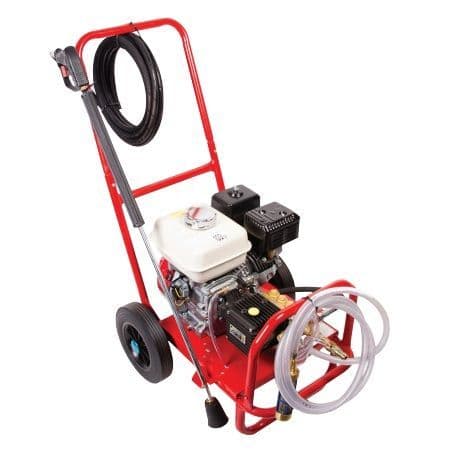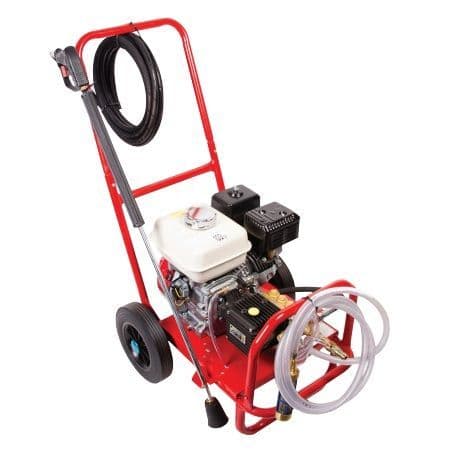 Hilta TWPT2000 HR Pressure Washer Petrol 44kg
---
Hilta TWPT2000 HR with 2000psi pressure washer runs from a Honda GX200 petrol engine. Fitted with a 8m high pressure hose lance and gun the pressure washer can be used in conjunction with a cleaning chemicals, ideal for general purpose and has a wide range of cleaning applications.
CHECK AVAILABILITY FOR COLLECTION
Note: changing dates or postcode applies to full order.
Features and Benefits
Easy to transport compact design
Robust and reliable
Can be used in conjunction with cleaning chemicals
Specification and product comparison
---
Engine Power: kW
6.7
7.4
--
4
4.8
--
4.8
Engine Type
Honda GX200
Yanmar L100N
--
Honda GX160
Honda GX200 (Gas)
Honda GX160
Honda GX200 (Gas)
Fuel Tank Capacity: Ltrs
6
5.4
--
3.6
--
--
--
Fuel Type
Petrol
Diesel
--
Petrol
Propane
Petrol
Propane
Height: mm
950
905
925
430
940
1,150
870
Length: mm
830
1,215
360
570
1,440
1,350
1,170
Max. Pressure: PSI
2,000
3,000
1,523
2,320
2,000
1,500
2,200
Product Brand
Hilta
Hilta
Kärcher
Kärcher
Demon
Western Global
Demon
Product Model
TWPT2000/HR
TW0002
Xpert One (HD 7125)
HD 728 B Cage
P2
PT105-P100HW
P2
Vibration Reading [HAVs]: m\s²
2.5
--
2.7
2.5
--
--
2.5
Water Flow: L\min
15
15
6.7
10.8
13
12
13
Weight: kg
44
127
25
35.5
58
100
82
Width: mm
540
530
375
434
550
760
660
Sound Pressure Level: dB[A] @ 7m
--
82
--
--
--
--
--
Input Power: W
--
--
1,400
--
--
--
--
IP Rating
--
--
IPX5
--
--
--
--
IP Rating [Plug]
--
--
IP44
--
--
--
--
Plug Type: Amps
--
--
16
--
--
--
--
Sound Power Level: Lw dB[A]
--
--
90
100
--
--
83
Sound Pressure Level: dB[A]
--
--
74
85
--
--
--
Voltage: V
--
--
110
--
--
--
--
Water Tank Capacity: Ltrs
--
--
--
--
--
105
150